LA BELLEZZA TI STUPIRÀ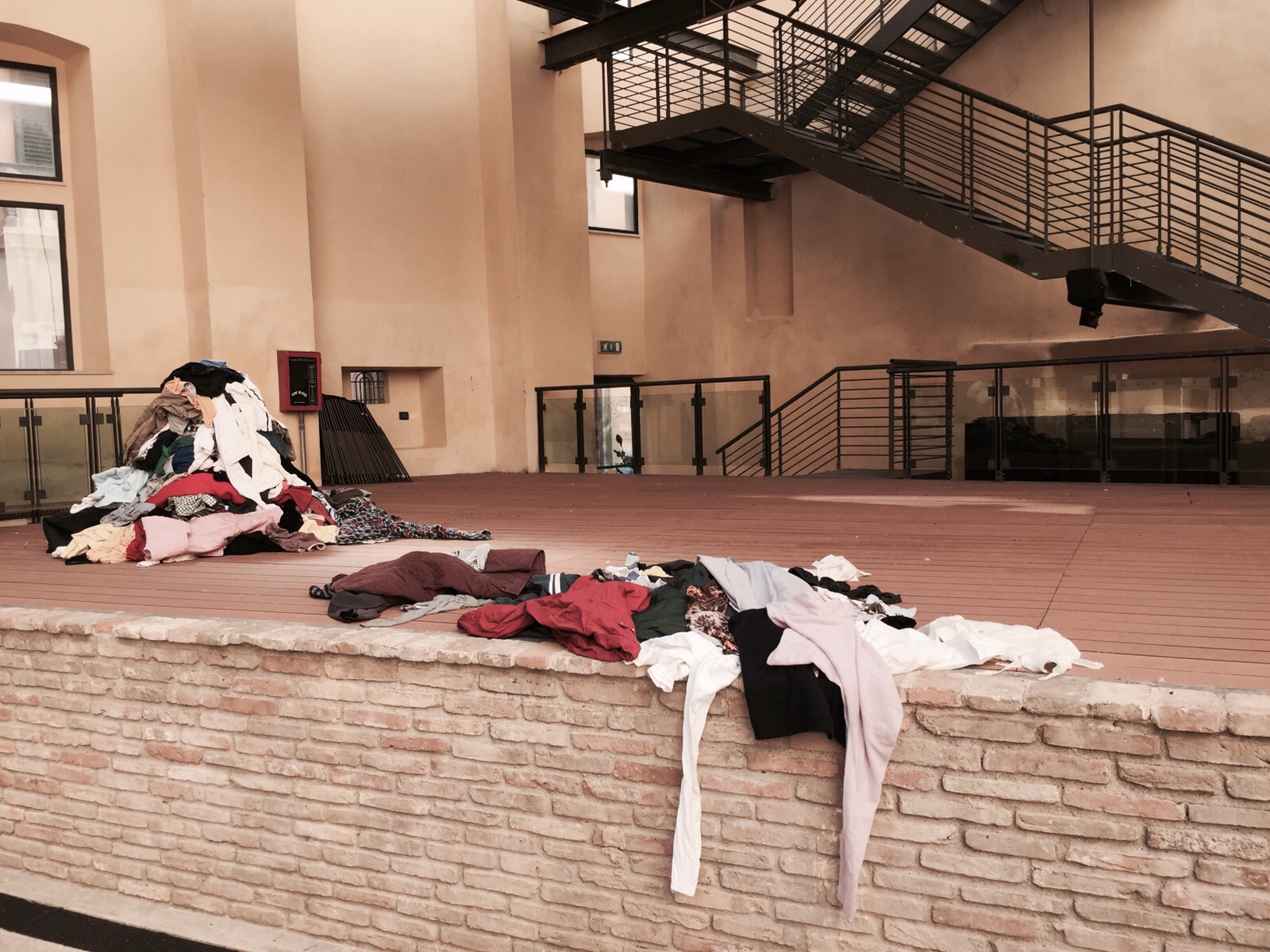 performance/installazione di enzo cosimi

regia, video, coreografia enzo cosimi
costumi fabio quaranta
disegno luci gianni staropoli
disegno luci – cagliari capitale italiana della cultura 2015 – loic hamelin
violoncello flavia passigli
assistente ai costumi alma libera uggeri
con la partecipazione dei cittadini
organizzazione flavia passigli
produzione compagnia enzo cosimi, mibact, cagliari capitale italiana della cultura 2015
La creazione, di natura coreografica/performativa e installativa, nasce da una indagine e riflessione sui temi della marginalità sociale, sulla figura dell'homeless e sulla sua regale solitudine nella società contemporanea. Il lavoro, sviluppatosi attraverso studi precedenti, è realizzato in collaborazione con Associazioni di persone senza fissa dimora, un mondo sotterraneo, abitato da figure borderline che scelgono o si trovano a vivere drammaticamente ai bordi della società odierna.
Il progetto, ispirato dall'opera di Joseph Beuys, vede la collaborazione per i costumi di Fabio Quaranta, tra i più interessanti stilisti del design contemporaneo. Una sfilata visionaria, video ritratti di persone senza fissa dimora nei loro luoghi di vita, diventano un tableau vivant, un unico piano sequenza che prende le sembianze di un racconto fiabesco immerso in un'inquietudine sospesa e rarefatta. In questo modo, la sensibilità contemporanea "sporca" l'aurea intoccabile del Principe – homeless, attraverso uno sguardo allo stesso tempo estetico e socio-politico, realizzando una coreografia politica, scevra da comune retorica.
---
LA BELLEZZA TI STUPIRÀ
direction, video, choreography enzo cosimi
costumes fabio quaranta
lighting design gianni staropoli
lighting design – cagliari italian capital of culture 2015 – louic hamelin
cello flavia passigli
costume assistant alma libera uggeri
with the participation of citizens/civilians
organization flavia passigli
production compagnia enzo cosimi, mibact, cagliari capitale italiana della cultura 2015
This creation, which of its nature is both choerography/performace and installation, arises from an investigative reflection on the themes of social marginalisation, on the figure of the homeless and on his/her regal solitude within contemporary society. The work, developed upon previous studies of the director, is carried out in collaboration with associations of persons without fixed abode, an underground world, inhabited by borderline personalities who choose or who find themselves living dramatically on the edges of today's society. The life-experience of the homeless represents the dramaturgical fulcrum of this work, is inspired by the art of Joseph Beuys.
For costumes, the project sees the collaboration of designer Fabio Quarante, among the most interesting and innovative of contemporary stylists of fashion design.
A visionary catwalk show accompanied by video portraits of homeless persons shot in their life situations, becomes a tableau vivant, a singular 'tracking shot' that takes on the semblance of a fairy tale, immersed within a suspended and rarefied restlessness. In this manner, contemporary sensibilities somewhat 'dirty' the untouchable aura of the Homeless – Prince, in a prespective that is at once both esthetic and socio-political, to bring about a political choreography, devoid of commonplace rhetoric.