LA STANZA DEL PRINCIPE
II variazione sul il lago dei cigni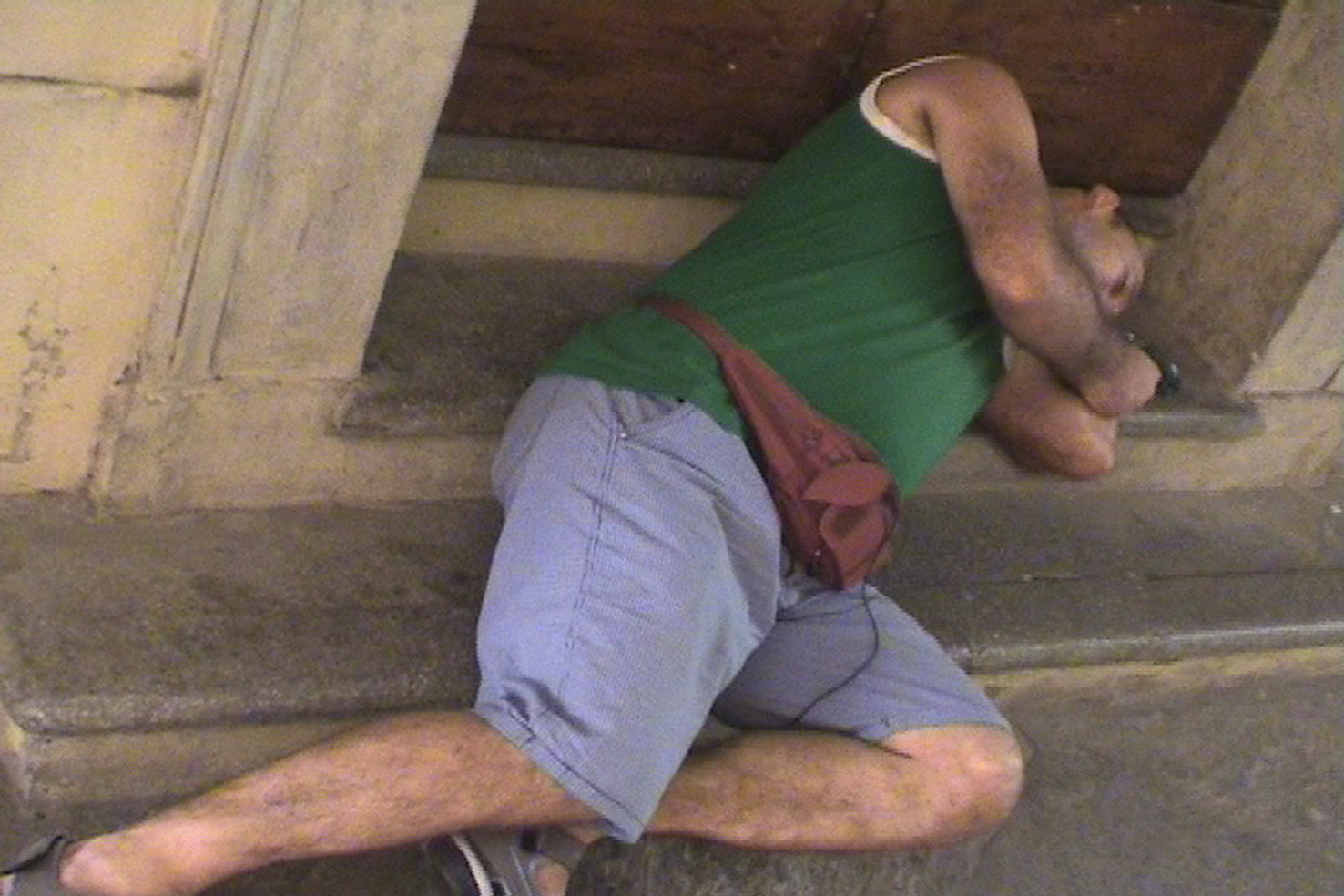 regia, coreografia, video, interpretazione enzo cosimi
musica piotr ilic cajkovskij, john duncan
fonti visive joseph beuys, andy warhol
organizzazione maria paola zedda
Con la stanza del Principe prendo nuovamente ispirazione  dal capolavoro tardo-romantico Il Lago dei cigni, allestendo la seconda tappa di una trilogia dedicata al celebre Balletto. In questa creazione, la  figura del principe  – il Principe Siegfrid,- viene sfocata, rimossa, ribaltandone l'iconografia tradizionale, attraverso un racconto fiabesco  immerso in un'inquietudine sospesa e rarefatta.  In questo modo, la sensibilità contemporanea "sporca" l'aurea intoccabile del principe, attraverso uno sguardo allo stesso tempo estetico e socio-politico.
L'Opera è realizzata con la collaborazione di Associazioni di  persone senza fissa dimora. La loro esperienza di vita rappresenta il fulcro drammaturgico del lavoro.
Un ringraziamento speciale all'Associazione Piazza Grande  fondata da persone senza dimora di Bologna, Centro accoglienza Madre Teresa di Calcutta, Binario 95 di Roma.
La strada non è cammino, ribellione o libertà.
La strada non si sceglie, in strada ci si ritrova.
La strada non è un mondo altro che si contrappone al mondo civile.
La strada sono persone sole che si ritrovano a vivere senza una dimora.
Persone che sono lo specchio, estremo e terribile, della normalità della solitudine urbana.
---
LA STANZA DEL PRINCIPE
II variation on swan lake
direction, choreography, video, interpretation enzo cosimi
music piotr ilic cajkovskij, john duncan
visual sources joseph beuys, andy warhol
organization maria paola zedda
With la stanza del principe I once again take inspiration from the late-romantic Swan Lake, staging the second moment  of a trilogy dedicated to this celebrated ballet.
In this creation, the figure of the prince – prince siegfrid – is, in fact, brought out of focus, in a toppling over the traditional iconography by means of a fantastical story immersed within a restlessness that is both suspended and rarified. Thus, a contemporary sensibility 'dirties' the untoucheable halo of the Prince, by means of a perspective that is at once esthetic and socio-political.
The work is realized with the collaboration of various associations of homeless persons. Their life experiences represent the dramatic fulchum  of this work. 
A special word of thanks to the Associazione Piazza Grande, founded by homeless persons in bologna, and the centro accoglienza madre teresa di calcutta, binario 95, termini railway station, rome.
The road is not a way out, rebellion, or liberty.
The road is not chosen, it is found along the way.
The road is not another world, at odds with the civilized world.
The road is solitary people who find themselves living without a home.
People who are the mirror, extreme and terrible, of the normality of urban solitude.