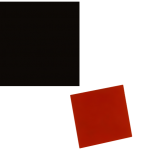 Enzo Cosimi, coreografo regista tra i più autorevoli della coreografia contemporanea italiana. Coreografo ospite del Teatro Alla Scala di Milano e del Teatro Comunale di Firenze, firma nel tempo con la sua Compagnia produzioni per i più prestigiosi festival e teatri internazionali, collaborando con artisti dell'eccellenza italiana  e internazionale, tra i quali Miuccia Prada, Luigi Veronesi, Richie Hawtin, Aldo Tilocca, Louis Bacalov, Aldo Busi, Daniela Dal Cin, Robert Lippok e Fabrizio Plessi con il quale crea Sciame, primo lavoro di video danza italiano. Nel 2006 firma la regia e la coreografia della Cerimonia di apertura dei XX Giochi Olimpici Invernali di Torino 2006, protagonista l'étoile Roberto Bolle e 250 interpreti. Nel marzo 2012 viene riallestito Calore, primo lavoro di Enzo Cosimi all'interno del Progetto RIC.CI. a cura di Marinella Guatterini.
Nella sua carriera, mette a segno con la sua Compagnia più di 40 produzioni, tra cui Sopra di me il diluvio, presentato alla Biennale di Venezia nel 2014 che ottiene il Premio Danza&Danza 2014 come Migliore Produzione Italiana dell'Anno e il Premio Tersicore 2015 a Paola Lattanzi come Migliore interprete contemporaneo.
Nel 2015 debutta Fear party, prima tappa del progetto Sulle passioni dell'anima. Nel 2016 viene presentato, in co-produzione con il Teatro di Roma, la seconda creazione  del progetto, Estasi, che indaga il rapporto tra il Desiderio e i suoi aspetti più profondi generati oggi nella società contemporanea.
Parallelamente dal 2015 la Compagnia si dedica a creazioni legate all'ambito sociale e politico, creando nel 2015 La bellezza ti stupirà, coinvolgendo nel lavoro un gruppo di homeless. Lo spettacolo è all'interno del Progetto Ode alla bellezza – 3 creazioni sulla diversità. Nel 2016 è stata presentata la seconda tappa, Corpus Hominis, un'indagine sull'omosessualità in età matura in rapporto alla contemporaneità.
Le creazioni della Compagnia Enzo Cosimi sono state rappresentate negli anni nei maggiori Teatri e Festival italiani, e portate in tournée in Europa, Stati Uniti, Perù, Australia, India, Giappone.
Enzo Cosimi da alcuni anni collabora come coreografo residente alla Scuola Civica Paolo Grassi di Milano.
---
Enzo Cosimi is one of the most influential creative directors of contemporary Italian choreography.
Guest choreographer at the Scala of Milan and the Teatro Comunale in Florence, over the years he has created productions with his Company for the most prestigious of international festivals and theatres, collaborating with italian and international artists of excellence, including, Miuccia Prada, Luigi Veronesi, Richie Hawtin, Aldo Tilocca, Louis Bacalov, Aldo Busi, Daniela Dal Cin, Robert Lippock and Fabrizio Plessi with whom he created Sciame, the first work of italian dance-video. In 2006 he created and directed the choreography for the Opening Ceremony of the XX Winter Olympic Games in Turin, starring the étoile, Roberto Bolle, and 250 performers. In March 2012, Enzo Cosimi's first work, Calore, was restored and represented as part of the RIC.CI Project curated by Marinella Guatterini.
During his carrier, Enzo has brought to the stage more than 40 original productions with his Company. Sopra di me il diluvio, presented at the Biennale of Venice in 2014 won him the Premio Danza&Danza for Best Italian Production on the Year and also the Premio Teriscore was awarded in 2015 to Paola Lattanzi as Best Contemporary Interpreter.
2015 saw the debut his work Fear Party, the first part of a project, Sulle passioni dell'anima (On the passions of the soul). In 2016 the second creation in this project, Estasi, was presented in co-production with the Teatro di Roma, investigating the relationship between 'desire' and its deeper aspects in contemporary society.
In parallel, since 2015, the Company has dedicated itself to creations linked to the social and political sphere. La Bellezza ti stupirà, involving the collaboration of a group of homeless people in the work, is part of a project, entitled, Ode alla Bellezza – 3 creations on diversity. In 2016 the second part of the project was presented, entitled Corpus Hominis, investigating homosexuality in mature life and its relationship to contemporaneity.
Over the years, the creations of Compagnia Enzo Cosimi have been presented at the major theatres and festivals in Italy and travelled en tournée in Europe, USA, Peru, Australia,India and Japan.