CORPUS HOMINIS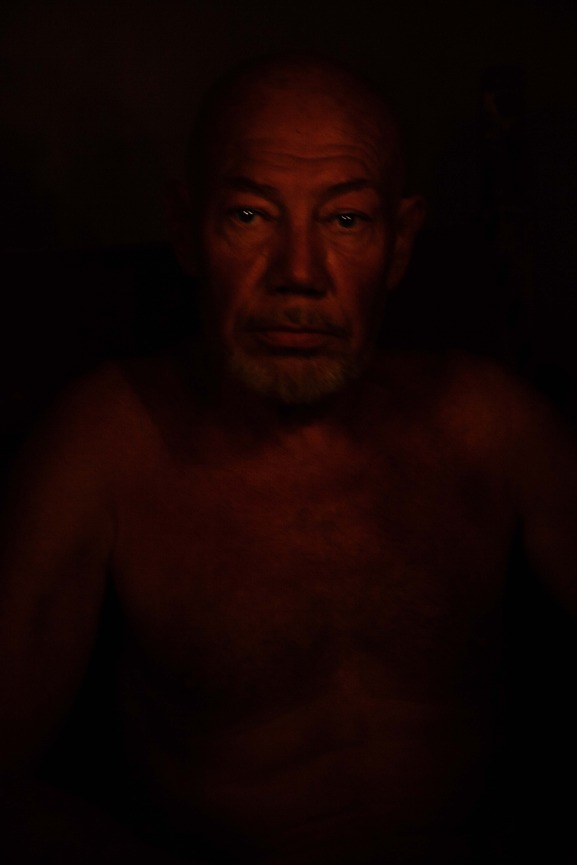 ideazione, regia, coreografia enzo cosimi
immagini lorenzo castore
interpreti matteo sedda, lino bordin
disegno luci gianni staropoli
video stefano galanti
sound design enzo cosimi
montaggio suono e foto niccolò notario
cura spazio scenico enzo cosimi, gianni staropoli
organizzazione flavia passigli
produzione compagnia enzo cosimi
in collaborazione con festival danza urbana, festival teatri di vetro
con il sostegno per le residenze di armunia
si ringraziano gender bender festival, Il cassero lgbt center, angelo azzurro circolo mario mieli
debutto festival danza urbana 6 e 7 settembre 2016
corpus hominis rappresenta la seconda tappa della trilogia ode alla bellezza, 3 creazioni sulla diversità, del coreografo enzo cosimi.
corpus hominis indaga il rapporto tra la vita/esistenza di omosessuali in età matura e la contemporaneità, in un sistema eterogeneo di simboli culturali e significati sociali. Corpi in disfacimento, valori appannati inseriti in una realtà dove la modernità incorona la bellezza patinata, posticcia di una società ormai essiccata di valori come l'emblema di una nuova era.
La creazione è la seconda tappa del progetto triennale "Ode alla bellezza. 3 creazioni sulla diversità"
---
CORPUS HOMINIS
ideation, direction, choreography enzo cosimi
images lorenzo castore
performers matteo sedda, lino bordin
lighting design gianni staropoli
video stefano galanti
sound design enzo cosimi
editing sound and images niccolò notario
organization flavia passigli
production compagnia enzo cosimi
in collaboration with festival danza urbana, festival teatri di vetro
with support for the residences by armunia
with thanks to gender bender festival, il cassero GBLT centre, angelo azzurro circolo mario mieli
Opening festival danza urbana 6 and 7 september 2016
corpus hominis features the second stage in the trilogy 'odes to beauty: 3 creations on diversity' by choreographer enzocosimi. corpus hominis investigates the relationship between the life experience of mature homosexuals and contemporaneity, within a heterogeneous system of cultural symbols and social significations. Bodies in decomposition, and values in obfuscation, inserted within a modern reality which exalts as emblematic of a new era a beauty that is glossy, without depth, the sham of a society already drained of value.