ROMA
installazione/spettacolo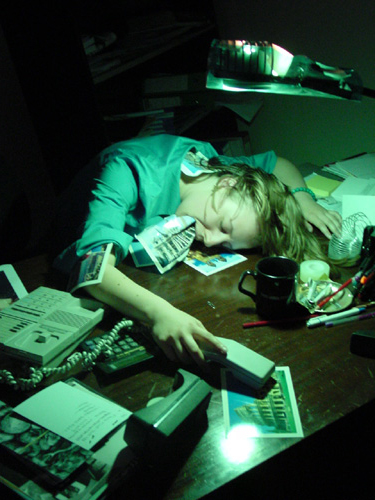 regia, coreografia, video enzo cosimi
progetto visivo aldo tilocca, enzo cosimi
musiche a cura di enzo cosimi, saverio evangelista
interpreti paola lattanzi, riccardo olivier, pierluigi castellini, stefania tansini, matilde orrico e 20 figuranti
disegno luci gianni staropoli
organizzazione maria paola zedda
un ringraziamento speciale alla scuola d'arte paolo grassi di milano
ROMA non è uno spettacolo teatrale né una installazione, ma una serie di ambienti spettacolari ispirati al luogo dove si svolge l'evento.
Il lavoro si articola in "stanze" che rappresentano visioni di Roma e della romanità in rapporto con l'immaginario della città e con lo spazio fisico e mentale che lo ospita. Il lavoro si sviluppa inizialmente in una serie di paesaggi esclusivamente installativi, seguiti da una seconda parte di interventi coreografici. L'architettura in cui si colloca ispira nella sua totalità l'intero spettacolo. Gli  spazi interni ed esterni dell'edificio, scelti per la profonda compatibilità architettonica con la messa in scena del lavoro, sono adattati scenicamente per creare un'impalcatura drammaturgica, complessa e pop, di una Roma odierna, in cui gli interpreti e gli spettatori possano perdersi dentro la visione di un Satyricon contemporaneo.
L'evento è stato commissionato nel 2001 dall'Istituto Culturale Italiano di Londra all'interno di un ciclo di manifestazioni sull'Arte Povera, promosso dalla Tate Modern. L'evento ha avuto il suo debutto nell'intero edificio dell'Istituto di Cultura Italiano di Belgrave Square a Londra.
---
ROMA
installation – performance
direction, choreography, video enzo cosimi
visual projection aldo tilocca, enzo cosimi
music curated by enzo cosimi, saverio evangelista
performers paola lattanzi, riccardo olivier, pierluigi castellini, stefania tansini, matilde orrico and 20 extras
lighting design gianni staropoli
organization maria paola zedda
ROMA is neither a theatre performance, nor an installation, but rather a series of dramatized enviornments inspired by the place in which the event is presented.
The work is articulated within 'rooms' which represent visions of Rome and of roman idenity (romanità) in relationship with the city's symbolic image and with the physical and mental space which hosts the event..  The work is initially developed in a series of purely installative visions, followed by a second part comprising of live choreographic interventions.  The architecture within which the work is located inspires the entire show.  Internal and exteral spaces are chosen by the choreographer for their architetonic compatibility with the dramatice presentation of the work, and they are adapted scenically so as to create a dramaturgical scaffolding, both complex and pop-ular, for a present day ROMA, in which the interpreters and audience can lose themselves within a vision of a contemporary Satyricon. 
The event was commissioned in 2001 by the Istituto di Culturale Italiano, London, within a cycle of presentations on the Arte Povera, promoted by the Tate Modern.   The event made its debut within the impressive building of the Istituto di Culturale Italiano, at Belgrave Square, London.