BASTARD SUNDAY
dedicato a pier paolo pasolini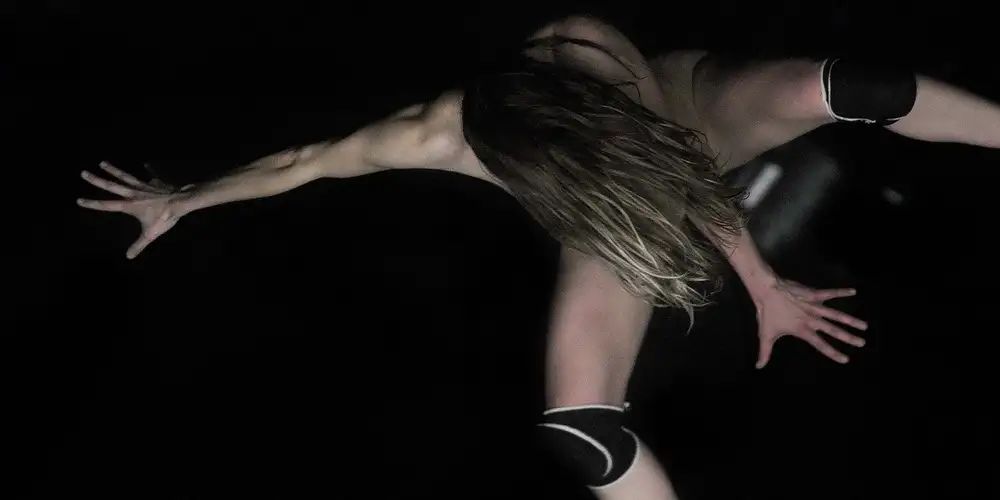 regia e coreografia enzo cosimi
fonte pier paolo pasolini
interpretazione alice raffaelli  figura luca della corte
video e progetto visivo enzo cosimi
musica originale robert lippok
disegno luci gianni staropoli
organizzazione pamela parafioriti

Produzione compagnia enzo cosimi, MiBact, teatro comunale di ferrara, auditorium parco della musica di roma, festival dissonanze
Produzione 2003
Bastard Sunday dimostra tutta la potenza e l'attualità del lavoro di Cosimi, Ispirato alla figura e all'opera di Pier Paolo Pasolini. Debutta nel 2003, ripresentato al Teatro di Roma nel dicembre 2015, sta vivendo una nuova urgenza scenica. Bastard Sunday amplifica e viviseziona la visione poetica pasoliniana, aprendola ad una complessità inedita. Interpretato da due figure che rappresentano l'anima maschile e femminile del poeta. Bastard Sunday si muove in un paesaggio astratto, sospeso, rarefatto che arriva alla fine a caricarsi di un presagio di speranza. Lo spettacolo si avvale per le musiche della collaborazione del musicista/compositore berlinese Robert Lippok dei To Rococo Rot, artista tra i più interessanti e innovativi della scena musicale elettronica europea.
---
BASTARD SUNDAY 
dedicated to pier paolo pasolini
direction and choreography enzo cosimi
source  pier paolo pasolini
interpretation alice raffaelli  luca della corte
video e visual project enzo cosimi
original music robert lippok
light design gianni staropoli
organization pamela parafioriti

Inspired by the figure and by the work of pier paolo pasolini, bastard sunday amplifies and vivisects within a dramatic framework, the poetic vision of Pasolini, opening it up to a fresh complexity.
Interpreted by an androgynous female figure along with a male figure, bastard sunday moves through an abstract landscape, suspended and rarefied, and eventually reaches an accumulating premonition of hope.
The music for bastard sunday involves collaboration with the berlin musician/composer robert lippok, of the group to rococo rot, among the most innovative and interesting artists of the european electronic music scene.