I LOVE MY SISTER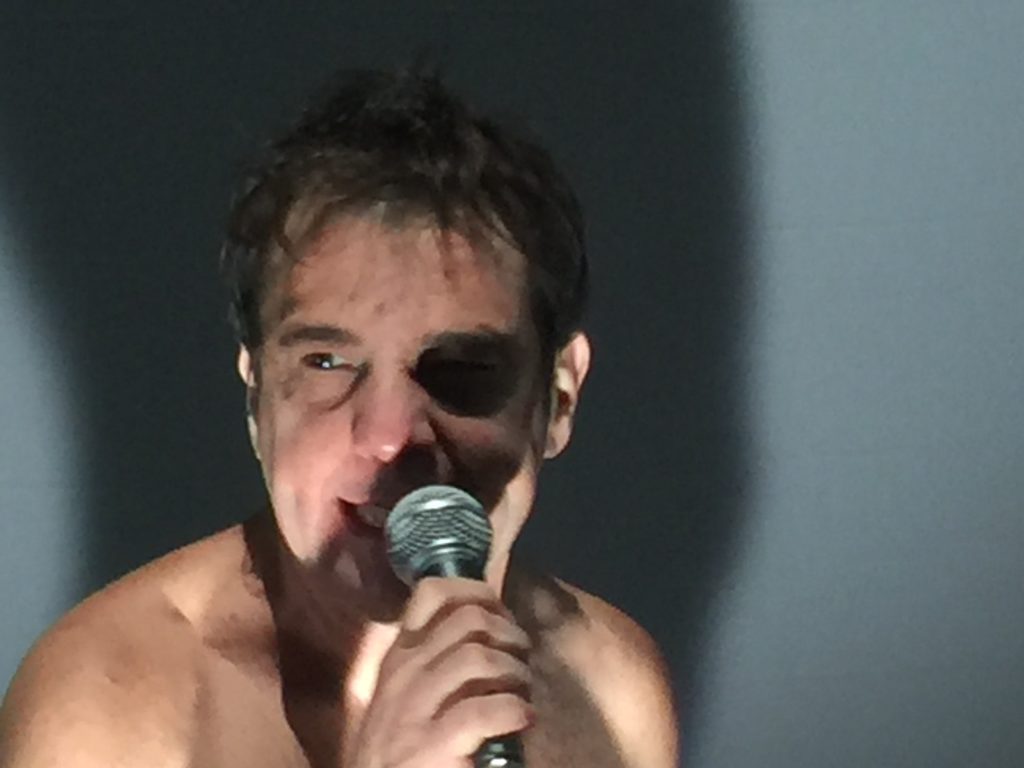 ideazione, regia, coreografia enzo cosimi
regia video stefano galanti
drammaturgia video stefano galanti, enzo cosimi
testi egon botteghi e enzo cosimi
performer egon botteghi
video live stefano galanti
organizzazione anita bartolini
produzione compagnia enzo cosimi, MiBACT
con il contributo di Armunia, nell'ambito del progetto a sostegno delle residenze di ResiDance XL – luoghi e progetti di residenza per creazioni coreografiche azione della Rete Anticorpi XL – Network Giovane Danza D'autore coordinata da L'arboreto – Teatro Dimora di Mondaino
e con il sostegno in residenza del Teatro Vascello di Roma
lo spettacolo conclude la trilogia Ode alla Bellezza – 3 creazioni sulla diversità
anno di produzione 2018
Un'indagine sulla transessualità dei corpi che reinventano modalità inedite per abitare lo spazio fisico, urbano e sociale e che pagano il peso di un'invisibilità inflitta che relega ai margini le loro storie. I love my sister parla di persone in transito FtoM, ovvero transessuali dal femminile al maschile. Storie che riverberano nuovi paesaggi dell'animo umano.
ODE ALLA BELLEZZA, 3 creazioni sulla diversità, propone una riflessione su figure emarginate nella società contemporanea. La caratteristica è quella di coinvolgere nel lavoro persone appartenenti a delle minoranze o interpreti non professionisti, rendendole protagoniste. Gli allestimenti sono pensati per spazi non prettamente teatrali.
---
I LOVE MY SISTER
ideation, direction, choreography Enzo Cosimi
video direction Stefano Galanti
video dramaturgy Stefano Galanti, Enzo Cosimi
texts Egon Botteghi and Enzo Cosimi
performer Egon Botteghi
live video Stefano Galanti
organization Anita Bartolini
production Compagnia Enzo Cosimi, MiBACT
with contributions from Armunia, within the project supporting residences of "ResiDance XL – luoghi e progetti di residenza per creazioni coreografiche" by Rete Anticorpi XL – Network Giovane Danza D'autore coordinated by L'arboreto – Teatro Dimora di Mondaino
and with support in residence of Teatro Vascello di Roma
the show is included on the trilogy Ode alla Bellezza – 3 creazioni sulla diversità
production 2018
An investigation on the transsexuality of bodies that reinvent unchartered modes of inhabiting the physical, urban and social space, paying the price of an inflicted invisibility that relegates their stories to the margins. I love my sister speaks about persons in transition FtoM, that is, transsexuals from female to male. Stories that reverberate new landscapes of the human soul.
PRESS REVIEW
"…to celebrate this secular mass of beauty … to transform this story of suffering into a strong assertion of militancy"
Stefano Tomassini, Art Tribune, December 2018